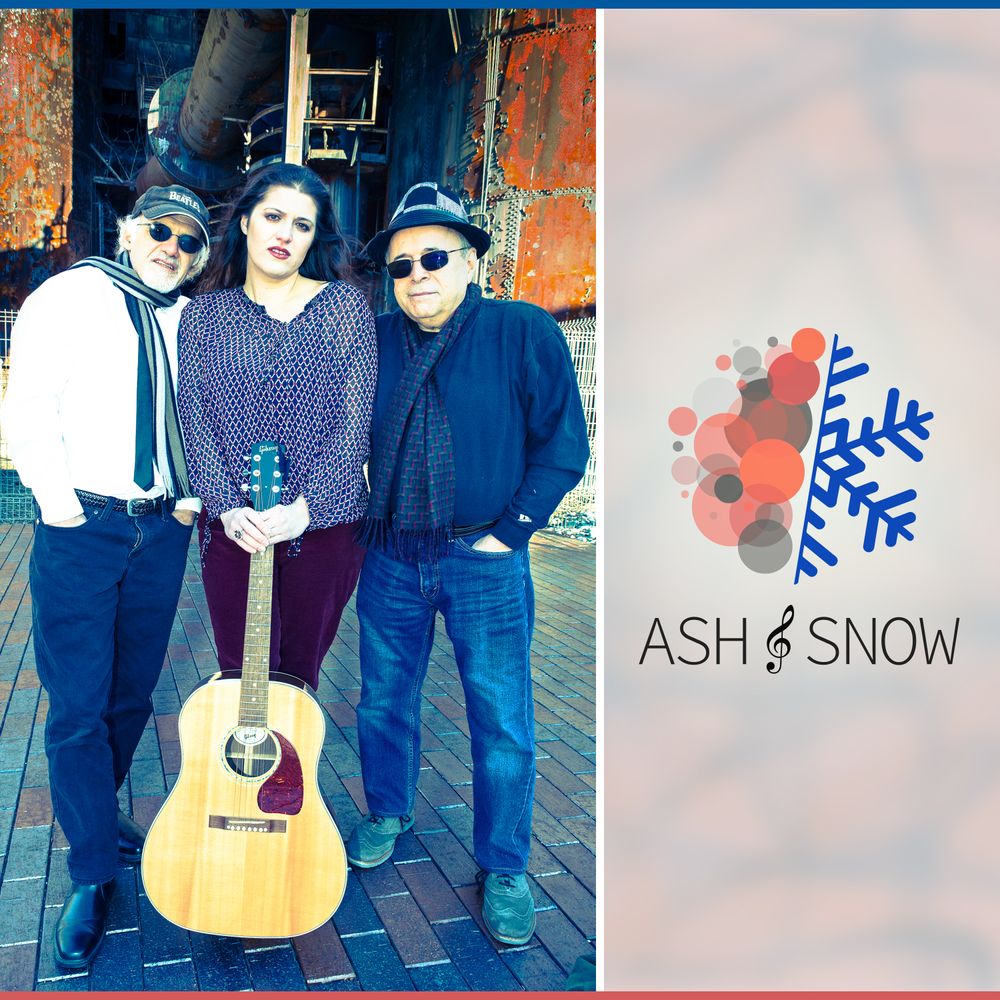 Tips gratefully accepted
Thank you for supporting Ash & Snow and helping to keep the music going!
Enter the amount you wish to donate
Ash & Snow (Acoustic Trio)
ASHLEY GODSHALL - Vocals,
GERALD PETRAGLIA - Guitar & Vocals,
JOHN CALDERONE - Guitar & Vocals
Ash & Snow features versatile Lehigh Valley vocalist, Ashley Godshall, and the dynamic guitar and vocal stylings of Jerry Petraglia and John Calderone. In 2017, the three musicians joined forces to create an acoustic act highlighting warm, sultry tones; a wide variety of tunes spanning many decades and genres; and lively three-part harmonies.
0:00/3:44

0:00/4:32

0:00/2:25

0:00/2:49

0:00/4:32
Ash & Snow Sample Songlist