Ashley currently collaborates with several professional musicians as an acoustic duo or trio in various styles of music to suit the needs of the venue.
To book an Ashley Godshall Acoustic Project, click here.
Scott France - Guitar & Vocals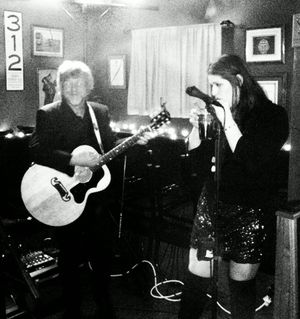 Scott has been performing in the area for over 20 years. His smooth, earthy vocals, on point guitar playing, and extensive song list make Scott a very popular entertainer! In a single set, Scott will make you feel as though you're lying on the grass in your bell bottoms at Woodstock, listening to a soloist in the local coffee shop, or rocking out in the mosh pit at a Sublime concert.  
Chuggy Carter - Percussionist
To see Chuggy rocking the cow bell with Patti LaBelle on Soul Train in 1974,
click here
. Need I say more?  
Allen Wanamaker - Drums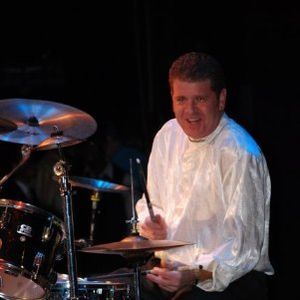 Allen has played for many acts over the last 23 years, including: The Creatures, JW and the Honky Tonk Buiks, Cross Cut Saw, Midnight Shift, The Sarah Ayers Band, The Thom Palmer Band, and most currently the James Supra Blues Band. Whether drumming live or in studio, Allen is able to easily blen into any musical environment -- from rock to jazz and anywhere in between! 
Ray Cardona - Drums/Percussion & Vocals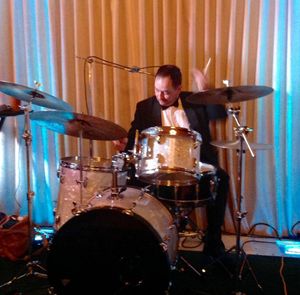 Ray started playing paying gigs in 11th grade with an eleven-piece funk band. In the early 1970's to 80's, he studied jazz drums, classical snare drum, and sightreading with Jay Bruno in Philadelphia and worked in various bar, wedding, and casino acts. Ray has played with Robert Hazard, Kitty Mayo Blues Band, and worked the entire South Street Philly original band circuit (J.C. Dobbs/Ripley Music Hall, Bigelow's Tavern, etc.). Since then he's been actively playing in dozens of cover and original bands, from jazz fusion to rock, in the greater Philadelphia area. He has even played in a house band at a resort behind comics and musicians. Ray's widespread experience in all musical genres makes him a consummate professional -- and a good guy to boot!